Wellbeing in the workplace has never been more important than it is now, and it is more than healthy & safety, of discounted gym memberships. With rising stress levels and mental health issues, as well as more sedentary lifestyles, it's important that your employees feel happy and motivated in the workplace
Good mental wellbeing is about understanding what supports or hinders employees, from the 'ground staff' all the way up to senior management.
At Urban Wellness we specifically focus on the mental wellbeing employees. All of the team have previously worked in corporate environments, and experienced poor mental health, so we fully understand the challenges that can present themselves within businesses.
All of our programmes are tailored to your business and are designed to look after employees:
Physiology
Psychologically
Physically
Practically
Experiencing practices that help facilitate change, using a combination of:
Nutrition
Meditation/hypnotherapy
Coaching
Exercise and movement
Financial self-care
"More than a third of the UK workforce is experiencing anxiety, depression or stress ... of 2,000 workers who responded, 34% said that they had a health and wellbeing problem" - Price Waterhouse Cooper
Urban Wellness offers a number of services for companies, no matter the size or number of employees. These include:
Workshops on a variety of topics - e.g. coping with stress, finding the balance when you're busy, how and where to eat when you're at work
'In-house' private 121 consultations for employees
Advising catering teams to provide healthier options
The (Re)Balance Programme - a tailored corporate programme to address your companies individual wellbeing needs
Both short-term and long-term packages are available - prices on request.
Get in-touch with either Nicola or Alex to discuss your business requirements and find out how Urban Wellness can help you have happier, healthier and more productive employees.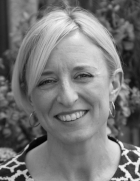 Nutritional Therapist & Clinical Hypnotherapist
Nutritional Therapist & Personal Trainer